Hiking As a Date: 5 Things to Consider
As long as people have been getting together, there's always been this idea of 'going on dates'. Some go smoothly, some don't. Some are traditional, while some are outright strange – but after all, it is the memorable ones that are the best. Providing they are positive, of course! Have you ever considered hiking as a date?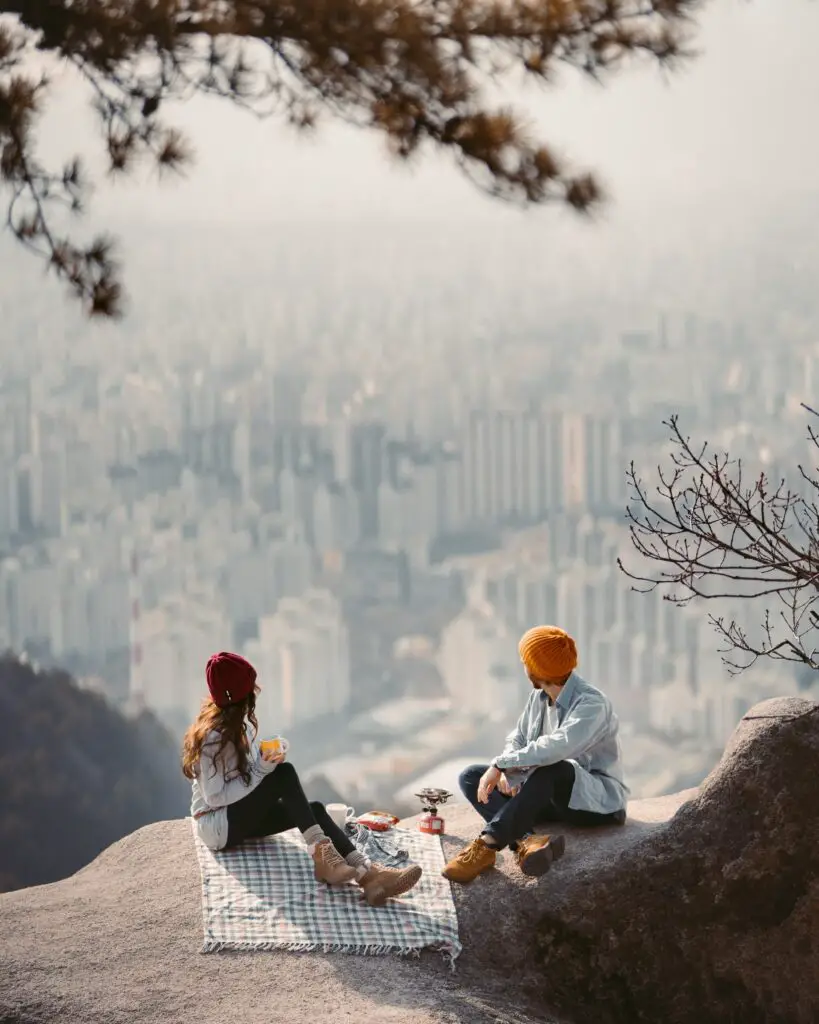 The whole point of going on a date in the first place is to get to know someone better. Before you start getting deeper into exploring feelings (and everything in between), it's important to find a pursuit or activity that you know you're both going to enjoy. Stereotypically, people have been going to the pictures and taking each other out to dinner for decades – but are these really your best options for getting to know someone?
In this quick guide, I'm going to take a look at why hiking as a date might be a great idea if you're getting to know someone for the first time. I'll also take a look at things you might need to take with you, as well as what's best to wear on the go. Who knows – at the end of it all, you might just be a dating hiker convert!
Is a Hike a Good Date?
Absolutely. Think about it this way – hiking as a date allows you to switch onto auto-pilot. If you take a pleasant, simple enough trail, you can take the time to get to know your date that little bit closer. Rather than diverting all your attention towards a movie screen, for example, you'll be focusing on actively talking to each other, exploring what you like and dislike, and getting an idea of what your date is actually like.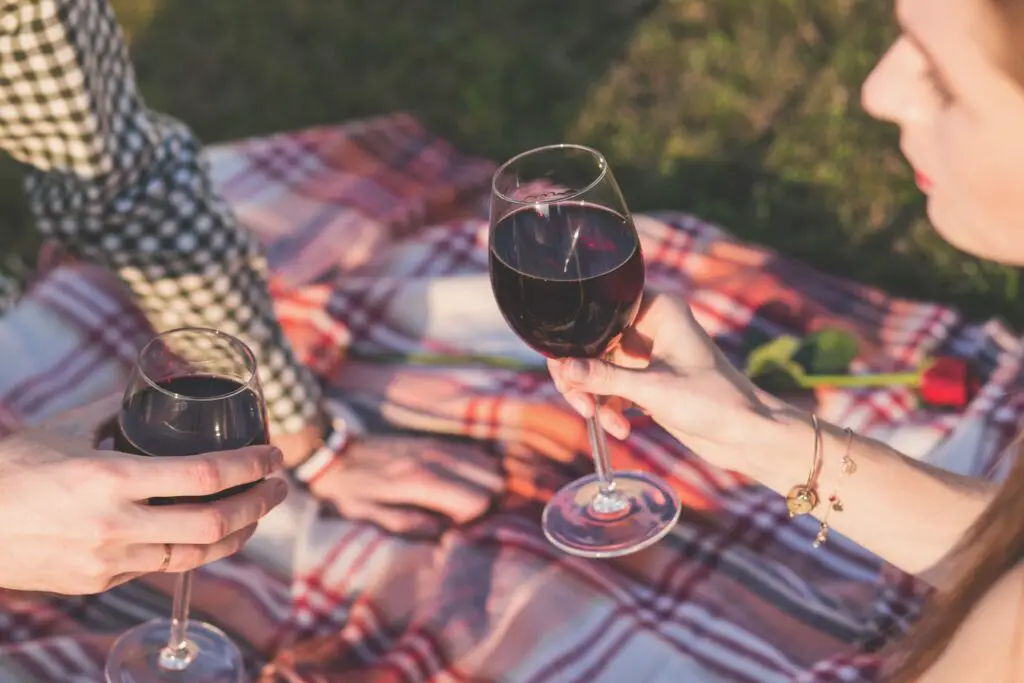 A hike is a great date option, however, if you already know the person you are going out with to at least some extent. That's because it's often going to be safer for you both to stay in a populated environment for the sake of safety. In the age of online dating, for example, you sadly don't always know what you're getting into.
As hiking is going to be taking you and your date up and away from the crowds and built up areas for a while, you're going to need to feel safe in their company. It's therefore perhaps not an ideal option for a first date, unless, of course, you've known the person you are dating for some time.
That said, a hike is a brilliant date idea if you're taking time out as a married couple, or if it's, say, date five or six, and things are going well. Hopefully, by this point, you'll have a good idea of whether or not you want to pursue a relationship, and that might mean going on a date or two that break free from the norm. And honestly, to keep things exciting, why wouldn't you?
Hiking is a great way for people to get away from it all. You'll both be able to clear your heads and focus on each other. If you are both fit and active people, you will likely find it an energizing or even relaxing experience.
However, a hike is only ever going to be a good date if you're well-prepared, which is partly why I set up this guide in the first place!
Hiking Picnic Date
A hiking picnic date is a great idea if you're looking to get to know someone better, or if you are off on a day out with your partner, husband, or wife. It's not only a great way to get away from it all, there's a good chance you can make this type of date super romantic. Why not vie for a picnic spot off a hiking trail and pack a romantic meal for two? There are plenty of hiking trails which have safe plateaus for you to picnic at.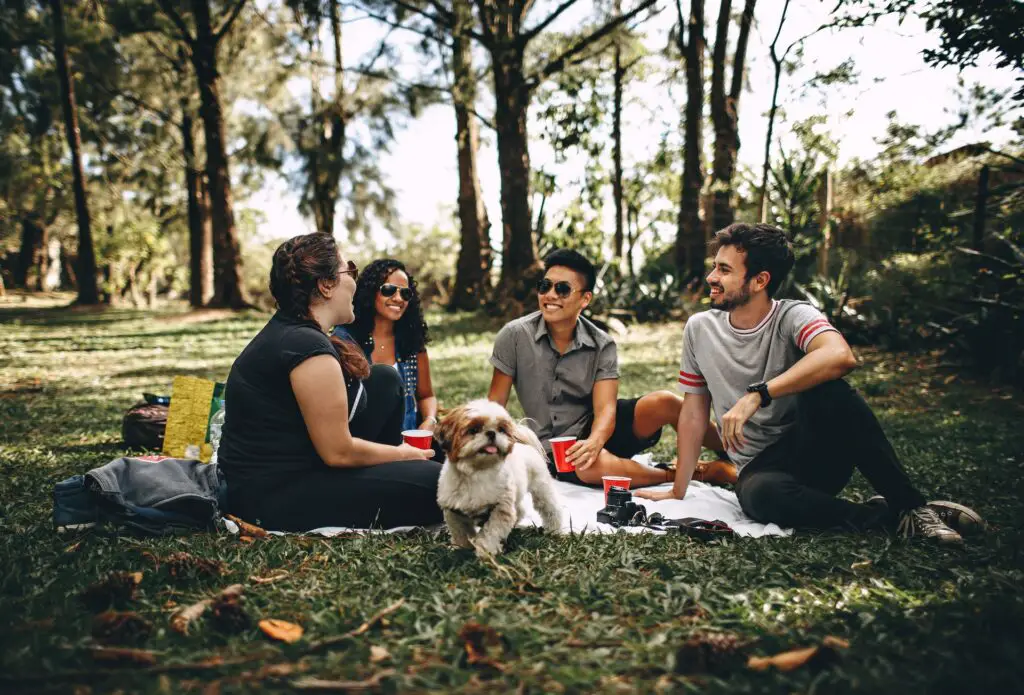 Sometimes you might wish to look for organized trails which have picnic tables and facilities at the start of your walk. Otherwise, there are plenty of vantage points across North America where you can look over hills, valleys, and gorges, even forests, lakes, and rivers.
Picnicking is a great date idea, but you must make sure that you have the right equipment to carry everything with you. There are a few hiking and mountaineering backpacks out there, for example, which off specialist storage for food and drink, meaning that you will be able to easily fit in a thermos or other type of sports bottle, along with all the food and utensils you will need on route.
If you want to go on a hiking picnic date, it's probably best to look carefully at those trails which are low in difficulty, at least at first. The last thing you are going to need is risk wearing yourself out massively on a trail where you are hoping to tuck into a romantic meal at the end. Work your way up to some of the more rugged escapes as you go along – and you might just find the perfect picnic spot for you both.
Romantic Hikes
It's probably a safe assumption that one person's idea of a romantic hike is likely to be pretty different to the next person's idea. However, the whole point of a romantic hike is that it's exhilarating, fun, and that it gives you both a chance to explore natural surroundings at your own pace. It's a great way to step away from a hectic life and to just spend time with each other. There's not ever any kind of need for you to go to the pictures or book a table at a swanky restaurant to experience this.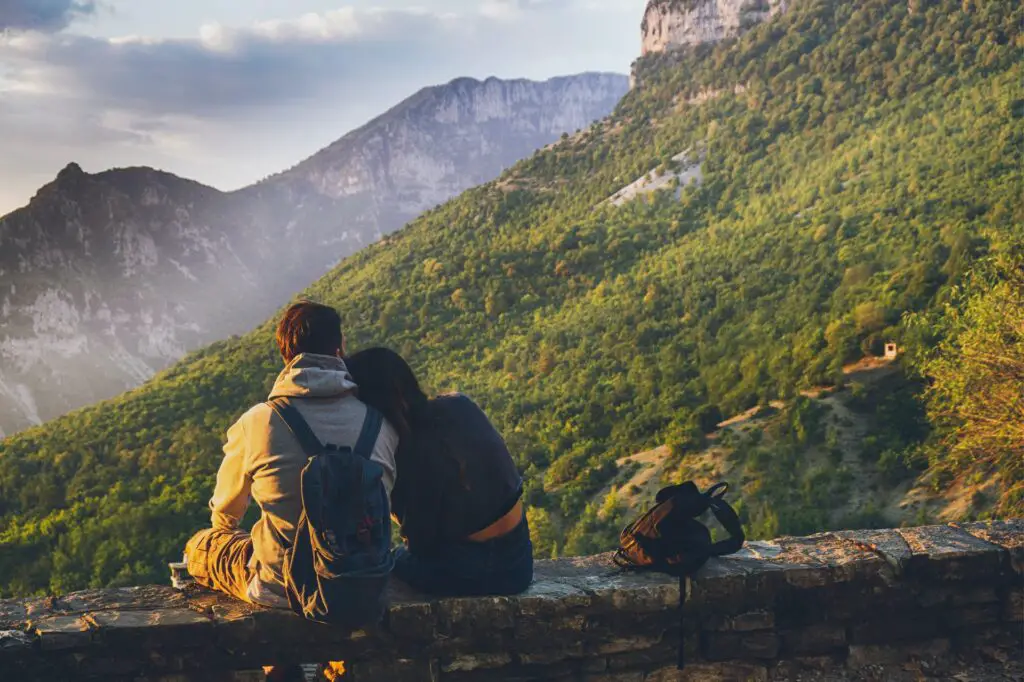 If you are stuck for ideas on what makes a hike romantic, and perfect for a date or two, there are thankfully more than a few getaways and trails which will likely appeal to the romantic couple across the US. One of the best I've come across, for example, is the Kalalau Trail, which you'll find in Kauai in Hawaii.
Hawaii is home to some of the most breath-taking natural scenes, and it therefore makes sense that you should want to explore some of the most stunning greenery and ocean spray from miles around.
This particular trail is likely to be a good pick for couples who have a bit more of the high octane spirit about them, mainly thanks to the fact that it's a little more rugged than your average coastal path. This hike can get a little intense, but there's always something interesting to see – and it gives you a good break away from the hustle and bustle you will likely be sick of elsewhere.
Perhaps the most epic of the true romantic hiking trails in the US is the walk along the John Muir Trail, which you'll find winds through several of California's best-loved national parkland. In fact, take a look at the length of this walk – it stretches a stunning 215 miles – meaning that it's likely to be a date destination you're going to want to come back to a few times over. That is, of course, unless you both feel brave enough to cover it over a few days!
This magnificent trail takes you through Yosemite, Sequoia and King's Cabin, as well as out towards Ansel Adams. The breath-taking pines and mountains beyond make for one of the most memorable romantic hiking trips available in the US right now.
Hiking Date Makeup
Now – when thinking about any kind of date, you may well consider wearing some sort of makeup. It's great to dress up nice, though as you might imagine, a hiking date isn't going to be your average trip to the movies or to a fancy restaurant. Therefore, you're going to need to maybe rethink your makeup strategy moving forwards.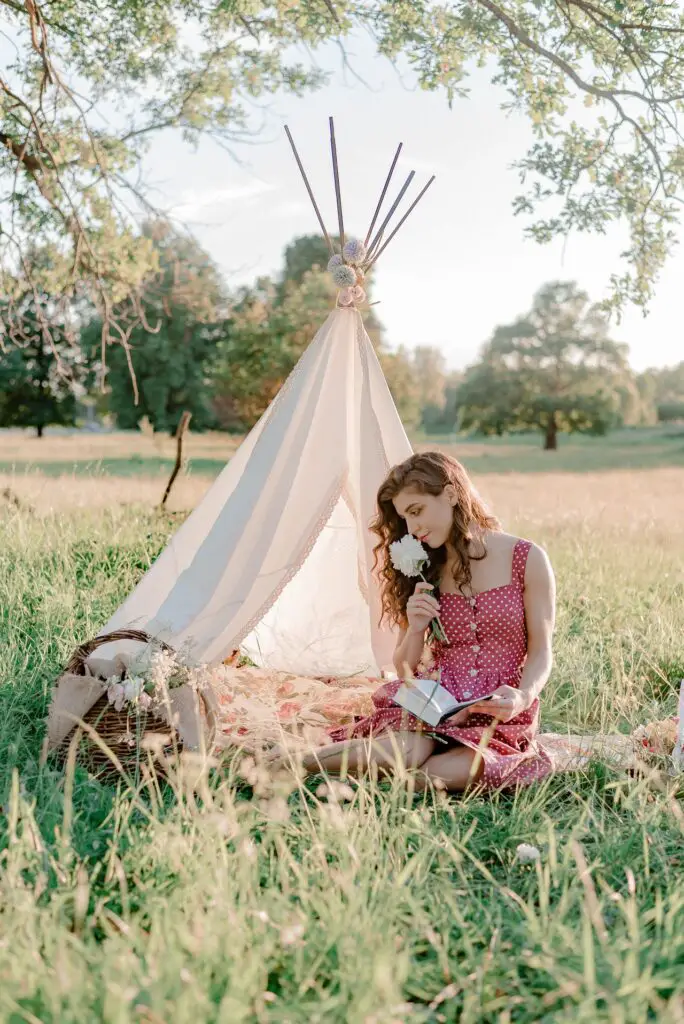 When you take a quick look online, you'll probably find that there are a few beauty brands out there which state they offer makeup specifically for hiking, or that which you can at least wear in the great outdoors without the risk of anything running. However, it's probably best to take these products with a pinch of salt, or to at least read up on what verified buyers have to say, as well as what experts think.
However, a controversial opinion for some people might be that it may be best to leave makeup at home if you are embarking on this type of date. When hiking, you are going to need to focus more on practicality rather than looks, and as you'll soon find in my exploration of what to wear below, it's also probably not a good idea to wear high heels, a tuxedo or anything similar!
Therefore – my advice really would be to think about leaving makeup off during long hikes. However, if you have access to anything such as waterproof mascara, you might find this more of a comfortable option. Everyone is likely to be slightly different in this regard, so feel free to not take my opinion as gospel on this!
What to Wear on a Hiking Date
Ok – so what you choose to wear on a hiking date may well vary depending on your own sense of style, as well as what the weather throws at you. This likely means that you're going to need to really stock up your wardrobe for all kinds of trips out. However, there are still a handful of essentials which will likely work best regardless of where you hike, how long for, and what the weather is likely to be.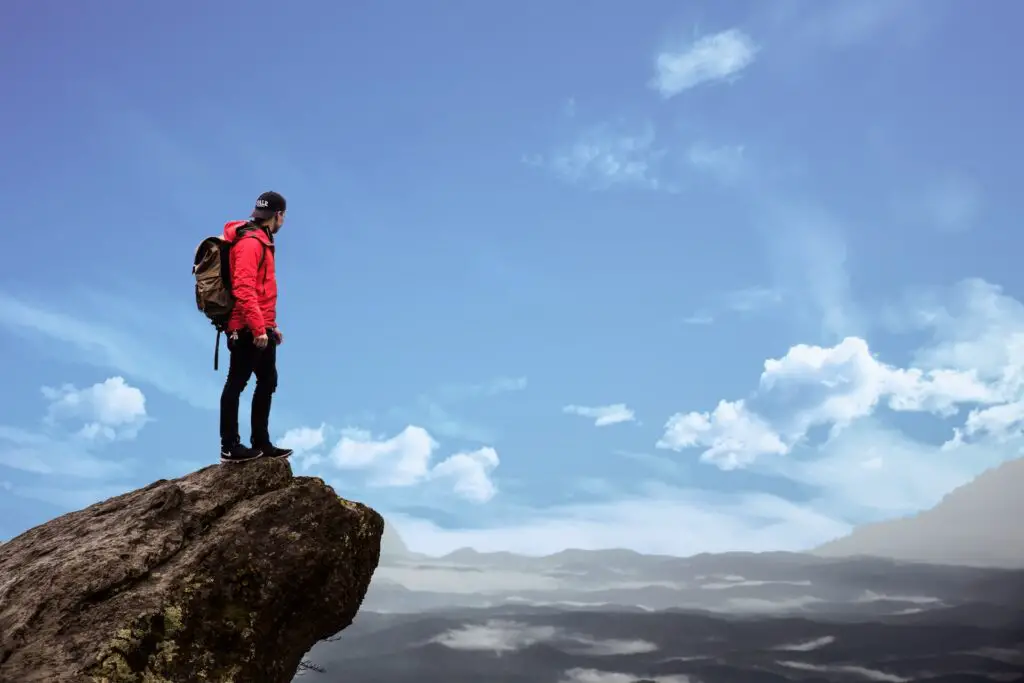 Here's my pick of a few hiking wear essentials that are going to make the most sense for dates across the US.
Sunglasses – even in wintry weather, sunglasses or goggles are likely to protect your eyes against glare and direct sunlight. Thankfully, modern sun-specs are pretty stylish, meaning they might just be a good fit for a date outfit. Too.
Support – by support, I mean consider – if you're female – wearing a comfortable sports bra that is going to allow for maximum flexibility. If you already have such support available for walking or active leisure otherwise, then it's time to bring it into your hiking date outfit, too.
Waterproofing – yes, even if you're going to start trailing the driest parts of Arizona, you and your date are going to need some form of waterproof clothing to hand, even if you're not wearing it. As you should do before any hike, take a good look across various weather reports, and make sure to dress accordingly.
The right boots – the best boots to wear during winter will obviously be different from those you wear when hiking on summer dates. However, the rules are pretty much the same. For example, you should focus on wearing flat shoes with plenty of grip – as these will, naturally, let you cling to some of the more rugged surfaces. Again, fancy brogues or stilettos are no-nos for the great outdoors, no matter how much you fancy taking them along.
The right backpack – I've reviewed some of the best backpacks for long hikes in the past, and I do think that a solid rucksack is going to be an asset while on a hiking date. It might not look too stylish to lug a big bag around with you, but especially if you have picnicking in mind, you're going to need a bag that's going to carry plenty of supplies. This especially applies if your hiking date goes high up into the mountains, for example.
Conclusion
A hiking date is a fantastic idea if you and your date are likely to enjoy each other's company across long, natural pursuits. However, do make sure you feel safe with the person you're travelling with – and no matter how good you might want to look for each other, always make sure the clothing you're wearing is safe, practical, and that you have plenty of provisions. Have fun – and see if you can find some brilliant romantic walks across the US wilds.
SOURCES