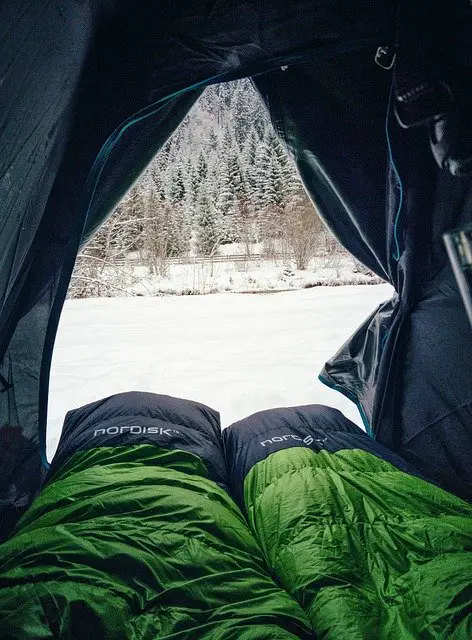 Ever been camping before? If you have, you'll know that you're going to need a fair number of essentials while you sleep under the stars. A tent is one thing – but what about a leading sleeping bag? Luckily, I've lined up the 10 best sleeping bags for camping available online right now.
I've been looking for a great camping sleeping bag for some time now. As it transpires, there's a lot more to a great camping sleeping bag than just the simple measures! Therefore, keep reading, and I'll give you a full lowdown on what to look for from your camping bag, and what the best choices online right now are.
Sleeping Bags Buyers Guide
Looking to invest in a fantastic sleeping bag for camping? It's time to start looking at the absolute basics. If it's your first time camping, you're going to need what to look for at the absolute least before you jump in and pay for anything particularly fancy.
Here's my complete breakdown of what you should be looking for when shopping around.
Size and Type
Yes – sleeping bags do always come in a fair range of sizes and shapes. Some are built for men, others for women, while some are great for kids. Therefore, you're going to need to look for a sleeping bag which is going to fit your own shape and body type.
However, there are unisex options out there – these tend to be great all-around option if you're unsure whether a men's sleeping bag or a women's sleeping bag is going to be right for you.
Weight and Portability
Naturally, the ideal sleeping bag is going to need to be easy to carry around with the rest of your camping essentials. Your tent, your cooking equipment, your chargers – you're going to likely need to carry it all with you.
Luckily, most sleeping bags are pretty lightweight despite their incredible comfort and warmth levels. However, you may find that some pack down better than others. For a good gauge of this, make sure you read verified buyer opinions, preferably with pictures, to help make up your mind.
Insulation
Yes – the sleeping bag you buy will differ in terms of insulation and filling, too. This is to be expected – think of this as along the same lines as the pillows you can buy. For example, you can buy synthetic sleeping bags, or those which are filled with feathers. These are called down bags. Down bags are very warm and cozy, and pack really well.
However, you should also consider synthetic bags if you are looking for a cheaper option. However, down bags tend to pack better. Plus, by following the fill scale, you can tell just how cozy and comfortable your sleeping bag is actually going to be.
Temperature
A key factor to look for in all sleeping bags for camping is the temperature rating. This will tell you how likely it is that you will feel warm in colder temperatures. What you'll need to look for here is a sleeping bag with a low temperature rating – as that will tend to give you more resistance against the cold.
However, you're going to need to keep in mind that we all adapt differently to varying temperatures. You should only ever use the temperature ratings as a guide, and what's more, be prepared to either try out your sleeping bag before you buy, or at least read up on what verified buyers and users have to say.
Other Things to Consider
You should also keep in mind that – as well as there being sleeping bags styled for men, women, and children – there are 'mummy' bags. No – not for mothers but designed to wrap you up like a mummy. You'll be able to tell these apart pretty quickly as they taper downwards and are widest at the head. They tend to weigh much less than normal bags and will tend to be better at promoting warmth.
You should also consider zippers. While many bags will arrive with a  standard zipper to secure you in, you can buy some sleeping bags which allow you to vent your head and feet. This is a great way to make sure that air flow is regular. What's more, you'll probably want a sleeping bag that you can easily zip yourself into for comfort and security.
Beyond all of this, there are sleeping bags out there which will cater to more than one person. Of course, many couple prefer separate sleeping bags for camping as they have varying comfort standards. However, that's not to say you can't both adjust to a double!
Budgeting
The budget you should spend on a sleeping bag can really vary. Unfortunately, there is no exact science to this – however, the more you spend, generally, the better quality a product you receive. This applies for most things! However, I'd probably advise you keep a reasonable budget in mind, and shop for the features you want and need first – without getting put off by the price tags.
As you can see, there is a lot that goes into shopping for sleeping bags! I've made things a bit easier on you by setting up my picks for the ten best bags below – but keep in mind the above when comparing and contrasting, and you'll likely find the ideal bag in no time.
My Picks for the Best Sleeping Bags for Camping
Ok – so, without further ado, here are the 10 best sleeping bags for camping on the market right now. Take a look through, and you'll find that I list pros and cons, as well as some information on what to expect from each product's main features.
Looking for a new sleeping bag for your next adventure? These are going to be your best shots at unbeatable comfort.
REVALCAMP Sleeping Bag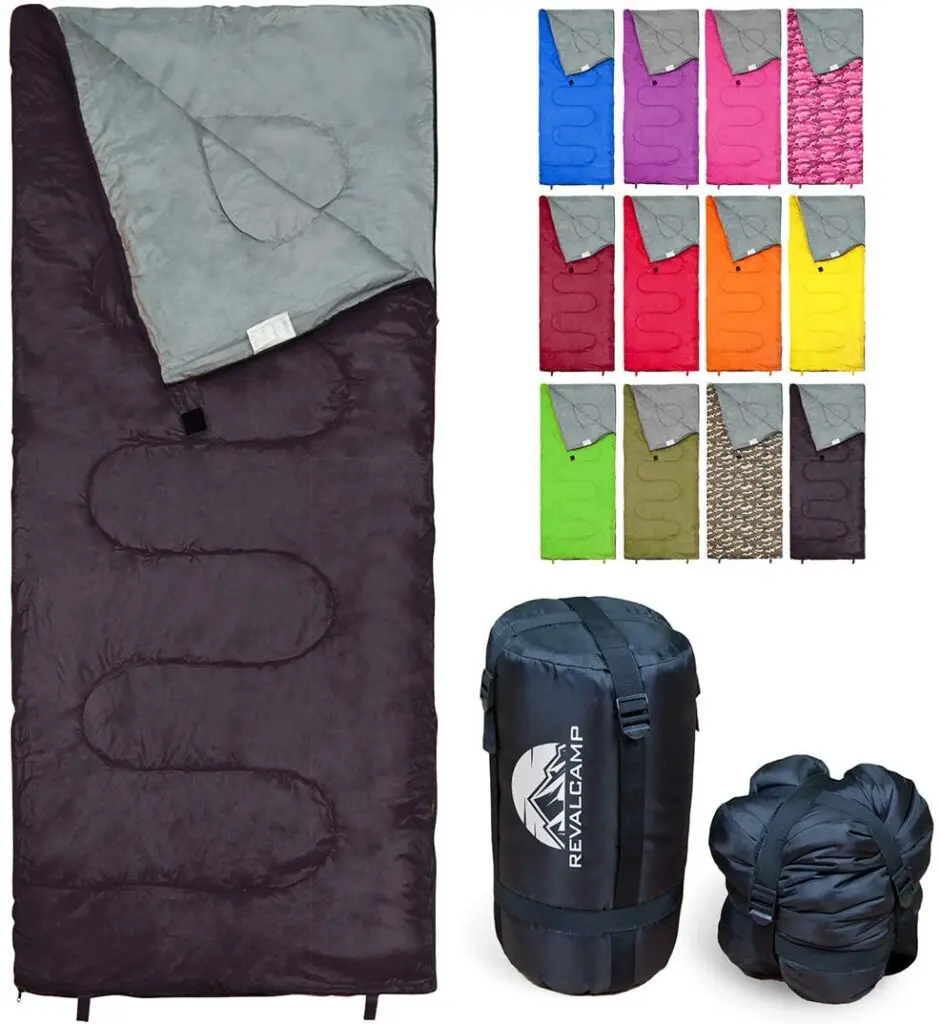 The REVALCAMP sleeping bag system is a fantastic all-rounder. It's amazingly affordable, and it's rated to 40 F. What's really striking about this sleeping bag is that it's amazingly lightweight. At less than 2lbs, it's likely to be pretty easy to store away and carry with you wherever you go.
✅ Pros:
Lots of different colors to choose from – great for kids
Will fit heights of most people, a great unisex option
Resistant against most weather and keeps in the heat
A solid choice if you are camping outdoors or just having a sleepover
➖ Cons:
Not the most advanced sleeping bag system on the market
Some buyers may feel it is cheaply made, hence the price
💡 I feel this is a great value sleeping bag. There are some out there – yet to come on my list – which are more advanced in build and quality. However, this is a brilliant all-rounder.
TETON Sports Mammoth Double Sleeping Bag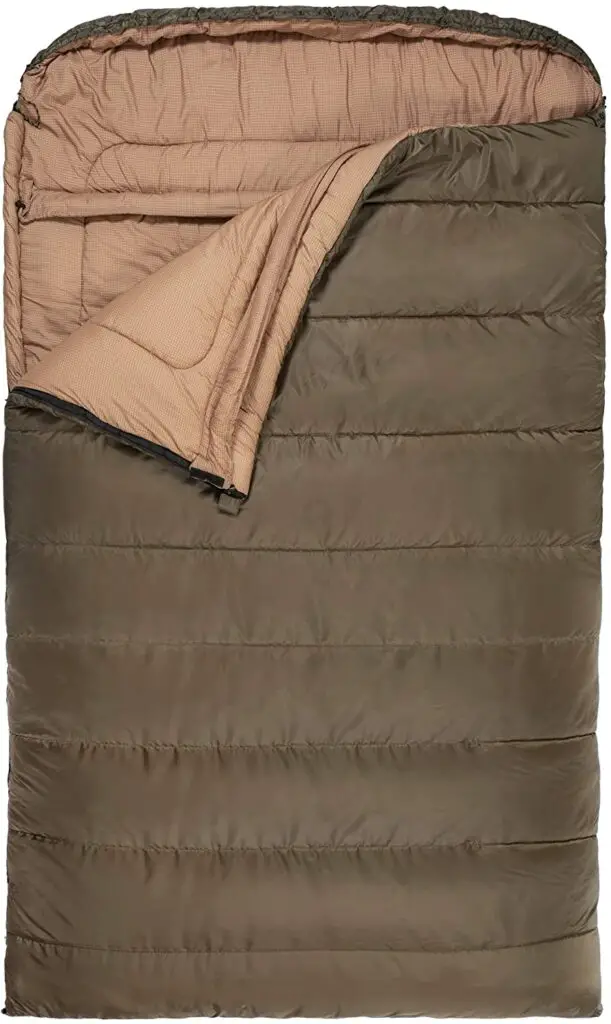 Great for couples, this huge bag is super comfortable and has a temperature rating of 0 F. That makes it one of the warmest fits for camping in the cold, and that it's likely to do well in all manner of outdoor adventures. The key feature for me here, however, is the brilliant compression feature – it packs down really easy, meaning you'll never have to roll it.
✅ Pros:
Brilliant compression style for ease of packing and carrying
Very low temperature rating, great for locking out the cold
Solid tubing and zippers will help you keep things even warmer
Ideal for three-person families and couples who love space
➖ Cons:
Some users advise it's not machine-washable
Some might find the zippers a bit awkward
💡 This enormous sleeping bag is a great choice if you want maximum room. It's ideal for couple campers, and I found it a solid, warmth-boosting pick.
TETON Sports Tracker Ultralight Double Sleeping Bag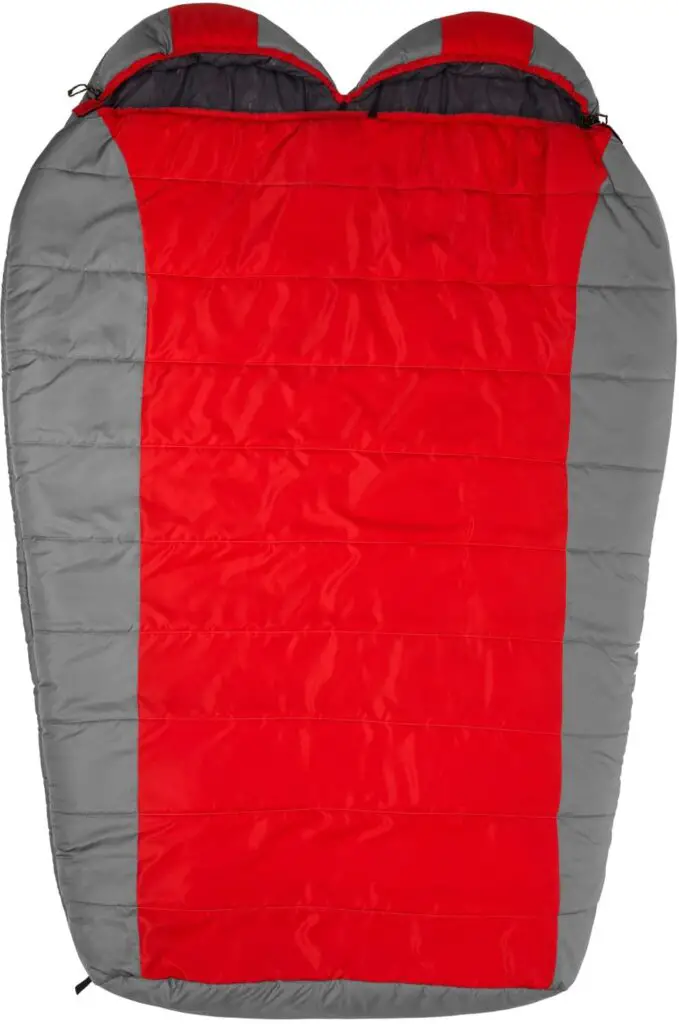 This lighter, cheaper mummy bag alternative to the above is another great pick for couples and three-person families. This bag is crammed with heat-boosting facilities, such as microfiber insulation and fantastic compression. Like the Mammoth above, it also packs down really easily, with the added bonus that it's so lightweight.
✅ Pros:
Super-light and very easy to carry around on long trips
Mummy-style bag and added heat-capture technology is great for cold camping
Ideal for couples thanks to wide enough space
Tends to be a good long-lasting choice
➖ Cons:
As with the other TETON choice above, the zipper systems can get a little fiddly
No venting to release the heat
💡 TETON is a great sleeping bag manufacturer. This particular bag is a great choice if you like mummy bags and want to keep things light on the move.
Coleman Big Game Big and Tall Adult Sleeping Bag
This cozy-looking sleeping bag is likely to appeal to anyone who misses their bed. Its main asset is its brilliant cotton construction. Many people dislike the nylon manufacture that many bags come in as standard. You can easily lock in the heat with the flannel in the lining, and it's rated at 0 F.
✅ Pros:
100% cotton manufacture makes for a pretty luxurious experience
0 F rating is great – you'll barely feel the breeze in this bag
It's extremely long – meaning it should fit most adults
Pretty durable and robust on the whole
➖ Cons:
The sheer size and weight of this sleeping bag makes it pretty hard to move around
Not easy to roll up and put in a washing machine
💡 There are a couple of practical snags with this sleeping bag. However, I think it's a great pick purely for the comfort levels alone. It's like taking a bed with you!
Product 5: Browning Camping McKinley -30 Degree Sleeping Bag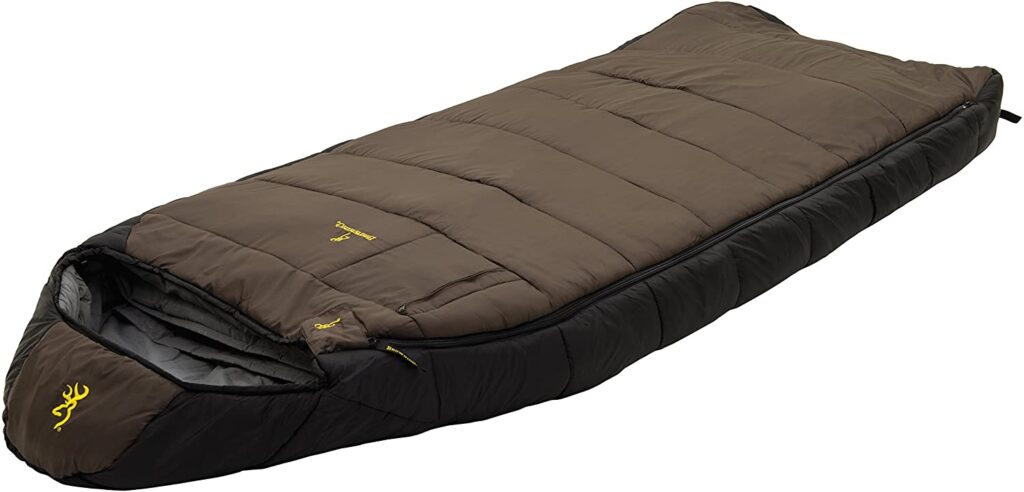 You read correctly – this is a -30 degree bag! That's its main asset. It's a fantastically warm bag that will help you to stay cozy and safe even in the most extreme of temperatures. What I also like about this sleeping bag is the fact that it's smart and robust – it's a great looking bag with lots of give.
✅ Pros:
Extremely warm and cozy
Brilliant build quality – robust and dependable
Great for tall campers
Built to a military standard – and you can tell
➖ Cons:
Very bulky and heavy to move around
Maybe not ideal for lighter camping trips
💡 This is the military choice as far as sleeping bags are concerned. There are lighter bags on this list, but this is a solid, cozy sleeping bag you won't have trouble dropping off in.
TETON Sports LEEF Sleeping Bag

Another TETON model, this sleeping back is very easy to pack down and is remarkably lightweight. As a mummy bag, too, it locks in plenty of heat. It's rated to -8F, which makes it a pretty cozy bag for the price. Might be a good pick for colder camping trips.
✅ Pros:
-8F rating is brilliant for camping sleeping bags on the whole
Very light to carry around, ideal if hiking
Extremely well-priced
Compacts down well
➖ Cons:
Some user may worry about the build quality
There are better value bags out there
💡 I chose this sleeping bag simply because it's one of the warmest for its weight. The warmth-weight ratio is perhaps ideal here, making it a good choice for campers.
Outdoor Vitals Summit
This 0F sleeping bag is likely to be a premium choice for many people. It's a mummy bag which benefits from a thick outer lining. What stands out to me is the weatherproofing. Of course – you're always going to need a sleeping bag that keeps the rain off – but this one is great at doing just that.
✅ Pros:
Extremely light in weight and build
Very well-made on the whole
Extremely warm, locks out the cold
Genuinely water resistant
➖ Cons:
Let's face it – it's not much of a looker
Extremely expensive
💡 This is a premium price bag that offers plenty of perks. I think the waterproofing is worth it, however, there are great bags that do this at half the price.
Hyke & Byke Eolus
This sleeping bag is bright, colorful, and should be big enough for most campers. It benefits from down insulation, and what's more, you've got a 0 F rating from the get-go. Therefore, it's likely to tick plenty of boxes. I like the fact that it locks in so much heat – it's a better performer than it looks!
✅ Pros:
Compacts down well
Very light to pick up and carry
Down bag and low rating make for a really warm bag
One of the best mummy designs
➖ Cons:
Pretty expensive on the whole
Some of the colors are a little garish
💡 Looks aside, this bag is likely to be a great fit for anyone looking for max warmth without the awkwardness. It ticks all the right boxes.
TETON Sports Celsius XXL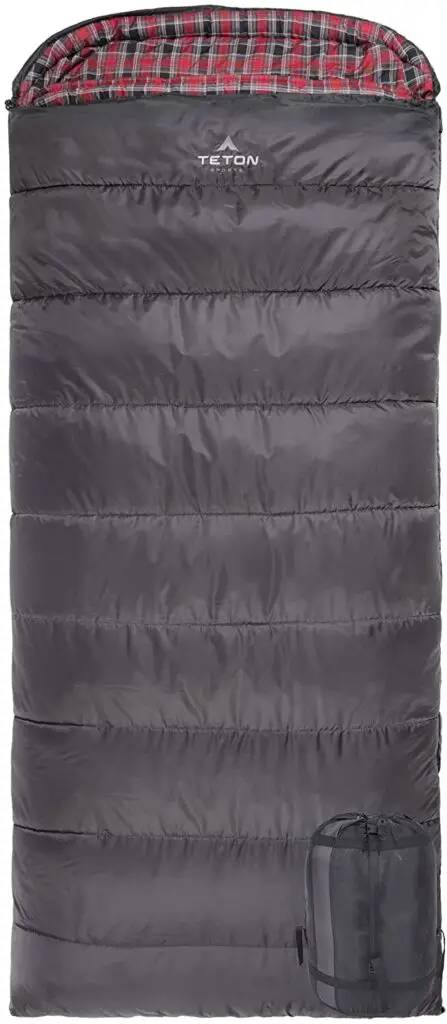 This TETON bag is one of the biggest, combining the best of mummy and traditional style bags. I love the fact that it's so warm, yet you can easily vent it. This makes it a great camping asset across summer and winter. Again, as with all TETON bags, it's super-easy to pack down.
✅ Pros:
Compactible to a fault
Very affordable at less than $70
Offers mummy style comforts in a standard bag
Pretty huge!
➖ Cons:
Some may find the quality lacking
Zipper locking isn't that sturdy
💡 This is a great budget option if you're looking for a TETON bag with warmth and ease of compactibility. I like this particularly for the size – it's gargantuan.
Coleman 0F Mummy Sleeping Bag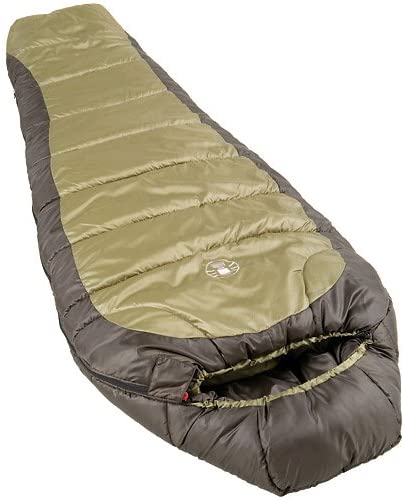 Coleman produces some great quality sleeping bags, and this mummy option is one of their best. It's rated to 0 F, making it extremely thermo-protective. It's also really well-made – with top quality insulation and padding, and a nice tightening function. It's also very well-priced.
✅ Pros:
Extremely affordable
Really easy to lock in the heat
Protects you in pretty cold temperatures
Doesn't snag easily
➖ Cons:
Not the biggest bag of its kind
Might not be that easy to carry around
💡 This is a neat little bag that does its best to keep you warm and toasty. It's extremely comfy – as is the Coleman way – but some buyers might prefer a bigger fit.
FAQs
What is the coldest rated sleeping bag?
In our list, the coldest rated bag is the Browning Camping McKinley, at -30 F.
Are Sleeping Bag Temperature Ratings accurate?
Yes – though it all depends on the brand you shop with! Make sure to check user reviews, as well as leading brands you know you can trust.
Should I get a 15 or 30 degree sleeping bag?
That depends on how cold you are likely to camp – a 15 degree bag is great if conditions are likely to be wet and drizzly. However, a 30 F bag will still give you lots of comfort.
How do I know what temperature sleeping bag to get?
Consider how cold it will get during the night where you camp. Then, taking an average temperature reading, make sure to look for a sleeping bag with this rating.
What should I look for when buying a sleeping bag?
There are plenty of things to consider – portability, temperature rating, zippers, insulation, and size – take a look at our buying guide above to learn more!
What is the warmest sleeping bag you can buy?
That's not an easy question to answer – but again, the McKinley listed in this guide is easily one of the warmest I've tested.
Which sleeping bag is best for cold weather ?
You should be looking for a bag that offers you at least 0 F if you are looking to camp in cold weather. However, anything above this is still likely to give you plenty of warmth and comfort.
Which shape is the best fit for your alps mountaineering sleeping?
This really can vary – sleeping bag shapes vary depending on your gender and height. Make sure to look for a sleeping bag built for colder climates.
Conclusion
As you can see, there is probably more to sleeping bags than you might imagine! Therefore, make sure to look for a bag that's warm, easy to seal, and which is likely to support you for years of camping to come.
I hope you've found this guide informative – get yourself nice and cozy no matter where you camp with the help of this rundown!
OTHER SOURCES
https://www.wanderlust.co.uk/content/7-things-to-look-for-when-choosing-a-sleeping-bag/
https://www.mountainwarehouse.com/expert-advice/sleeping-bag-guide/