Etrex 30x Vs Oregon 600t: The Best Garmin Handheld GPS Devices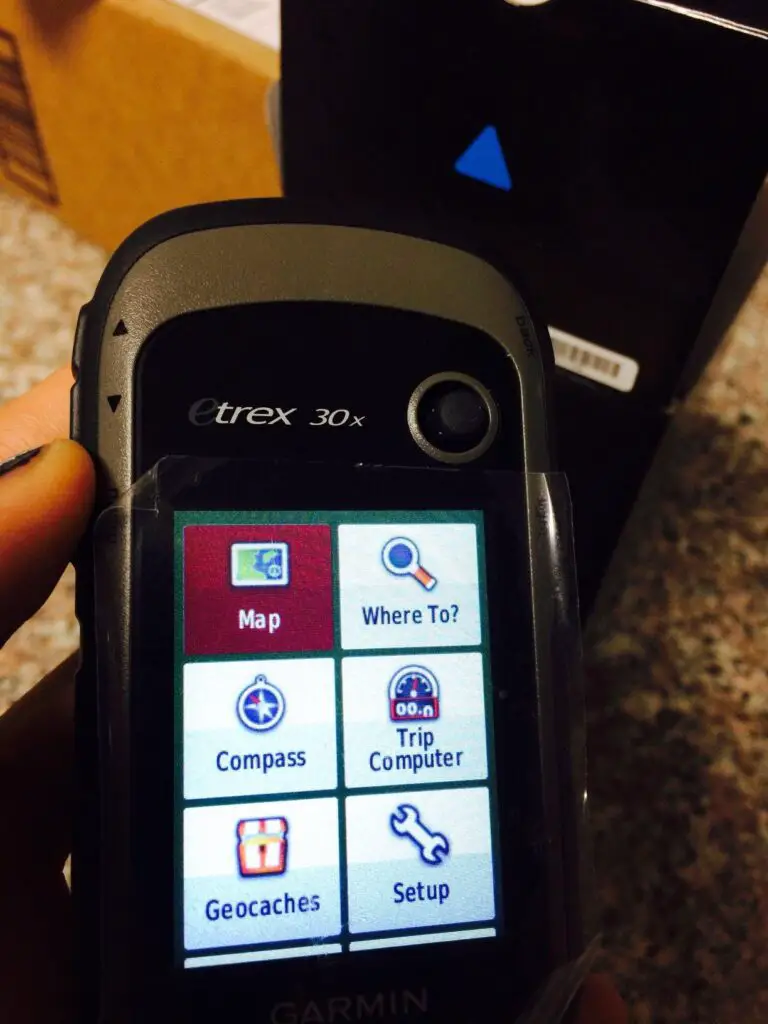 Venturing out into the wilderness and pitting yourself against boldest and most beautiful elements that nature has to offer provides thrills that cannot be replicated elsewhere. Whether its hiking, geocaching, cycling, mountaineering or fishing that has drawn you into the countryside, navigating the terrain can prove tricky. Without roads, paths or even natural markers to rely on for directions, geolocation becomes an incredibly useful tool to have in your pocket.
Delving into the planet's most remote and wondrous locations with a handheld GPS device gives you the license to explore worry-free. Essentially a map and guide rolled into one that fits into your pocket, the technological potential of these incredibly advanced devices is mind-blowing. Simply enter the coordinates of your target destination and it will not only outline the best route to get there but also elevation, notable hotspots and walking speed.
These GPS devices are built to withstand whatever your adventures can throw at them. Combining intricate technology with a robust design, these are specifically designed to help guide you through even the wildest and most rugged terrain.
"Built to last". The Garmin slogan perfectly typifies what drives the inspiration behind the designs of this brand's products. Aspiring to build the best products for automotive, aviation, marine, outdoor, and sports on the market, Garmin products are compelling in design and reasonably priced. The company produces everything from waterproof watches to innovative dash cams for cars. They are true pioneers in the field of adventure products with the notion of longevity at their very core.
In my own experience, the Garmin GPS trackers that I have been lucky enough to have trialed have seriously impressed me. They are portable, sturdy and use reliable software – a trait that becomes essential when exploring in the wild.
Garmin products are incredibly varied, with each tailored to a particular set of needs. Of the products that focus on getting the basic features of a GPS tracker honed to near perfection, these are the two that I felt truly stood out amongst the rest.
 What to Look for in a Portable GPS Tracker
As one would expect from such an advanced piece of navigational technology, there are a number of different things to consider when buying a handheld GPS tracker. Durability against the elements, portability, GPS capabilities, battery longevity and eye catching extra features make researching these handheld devices a necessary activity for anyone looking to invest in one.
Here are a selection of the more important things to consider before purchasing the correct GPS tracker to suit your needs:
Software capability. This is arguably the most vital component of each GPS device. Map capacity, point to point navigation, built in calendars, automatic routing. These are just some of the many features that outline the incredible potential of these little machines. These vary from a basic map to devices that can calculate everything from elevation to sun and moon information.
Durability. It goes without saying that a gadget designed for outdoor use, potentially in harsh weather conditions, should be designed to withstand such conditions. Garmin products are built to last and their portable GPS tracker range is no different. Each product is built with advanced materials and is given a water rating to quantify their ability to withstand water damage.
Battery power. Understandably, a GPS tracker meant for helping you head off grid needs to have a long battery life. Portable GPS devices are designed to make the very most of the battery power at their disposal. This can mean a device that runs for a few hours or a device that can run for an entire day without a change of battery.
Size and weight. When you're carrying a GPS device around with you for hours or even days on end, portability becomes a key factor in whether or not you should buy it. Obviously handheld devices are portable, however some are far lighter and smaller than others. The size of a device brings both positives and negatives. For example, smaller devices are lighter and easier to carry but have smaller screens. Whilst larger devices may take up less room in your day pack but have more detailed functionality available, allowing for greater control.
Extra features. These are the elements of the tracker that are here to make it stand out from the competition. Attributes including picture viewing, wireless connectivity or a hunting/fishing calendar can be found in these models. Whilst they aren't vital to the most vital functionality of the GPS tracker, these details can make one more suitable than the other.
The Best Garmin Portable GPS Trackers
Whether you're navigating the rugged ridges of a windswept mountainside or leisurely strolling to a popular fishing spot on the river, these GPS navigators are specifically designed to guide you on your way. Built to endure the toughest locations as well as navigate them with incredible precision, Garmin GPS navigators are sturdy, technologically advanced and conveniently portable.
Having searched through the entire range, as well as equivalent models from competitors, these are the two models that stood out. A combination of incredible value and precise functionality makes these GPS navigators a brilliant companion when you're heading off track. Capable of storing numerous walking, cycling and running routes through the countryside, they are also a source of inspiration as well as a reliable navigation tool.
Here are the two models of Garmin portable GPS navigators that topped the list.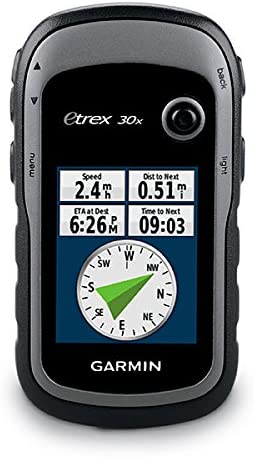 This is the perfect example of a model that seems to have gotten everything right. The Garmin eTrex 30x features a 2.2-inch screen with excellent resolution, guaranteeing crisp mapping imagery of the surrounding landscape. The eTrex 30x also has a significant 3.7GB of internal memory, meaning a huge number of maps can be stored on the device in a variety of different styles, including TOPO 24K, City Navigator NT and Birdseye Satellite Imagery.
Perfect for guiding you through countryside or cityscapes, this GPS navigator can also measure altitude through its inbuilt barometer, which tracks changes in altitude. It is a brilliant feature for anyone looking to accurately track their progress during a walk, run or cycle.
This small yet sturdy model has easy-to-use controls and the wireless feature allows you to share points of significance with others using compatible devices. This is great for getting inside knowledge on certain locations from others using the tips that they have left behind, from great fishing spots to stopping off points such as cabins.
Key specs of the product:
Product Dimensions: 2.10 x 4.00 x 1.30 inches
Product Weight: 4.96 ounces
Battery Life: 25 hours
✅ Pros:
Long lasting battery life of up to 25 hours without recharging.
Very conveniently sized, making it easily portable.
Significant 3.7GB of memory available for storing lots of maps.
➖ Cons:
Doesn't have touchscreen technology.
💡 With almost 4GB of internal memory and 25 hours of battery life, the Garmin eTrex 30x is the perfect GPS navigator for those heading out for hours on end. This device can hold an astonishing number of maps in its memory, with the option of adding more space with a microSD card to unleash its greatest potential. Its IPX7 water rating allows it to withstand water exposure of up to 1 meter for 30 minutes – a true testament to this gadget's hardy construction and navigational superiority.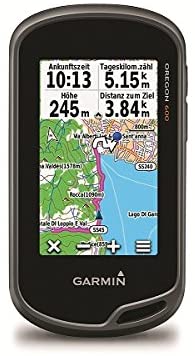 Slightly larger than the eTrex 30x, this model has a 3-inch touchscreen display with multi-touch capability to help making map navigation quicker and easier. Combined with its stylish design and dual-band GPS satellite positioning, this gadget seems almost futuristic. Thanks to the inbuilt sensors, the Garmin Oregon 600 can detect the altitude and specific position of the user, using the internal 3-axis compass.
The device is pre-loaded with a TOPO UK & Ireland Light map and a shaded relief Worldwide base map, with the option of loading multiple other maps onto the system using its 1.7GB of internal storage. Powered by two AA batteries, or optional rechargeable NiMH pack, the Oregon 600 can last up to 16 hours without battery replacement. It can also share routes, tracks, waypoints and even photos through its Bluetooth technology, which is brilliant for sharing your experiences and taking inspiration from fellow explorers.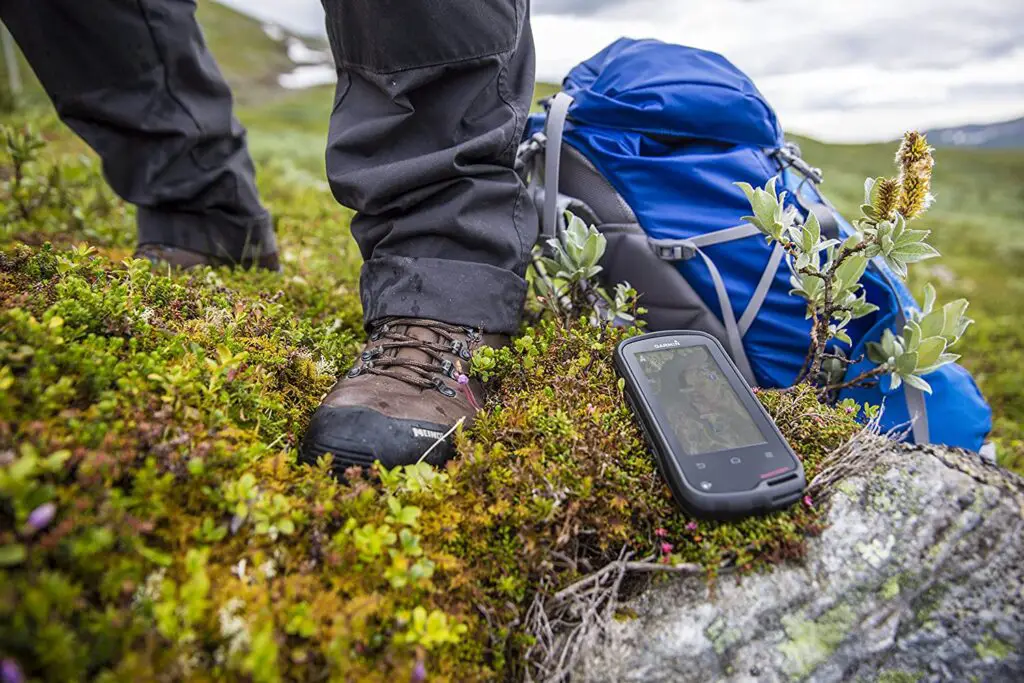 Key specs of the product:
Product Dimensions: 2.40 x 4.50 x 1.30 inches
Product Weight: 7.4 ounces
Battery Life: 16 hours
✅ Pros:
Easy to control thanks to the touchscreen capabilities.
Photo sharing Bluetooth software gives more insight into potential adventures.
Sunlight readable tech makes the screen visible in even the brightest conditions.
➖ Cons:
Battery life is not as long lasting as that of the eTrex 30x.
💡 In summary, this portable GPS navigator trades a fraction of functionality for easier controls and stylish flair. The photo sharing mechanism was a particular highlight personally, as it fleshed out the adventure trails discovered by others with real life images of the surrounding landscape. I would recommend the Garmin Oregon 600 to those looking for a flashier model of GPS navigator.
FAQ's
Can these GPS navigators be used anywhere in the world?
Yes. However, whilst each is equipped with a Worldwide base map you will have to install additional maps in order to have a more detailed overview of the area that you're in. these can all be downloaded from the Garmin website.
Can you set the compass to point true north?
Yes, you can set the device to display for North up or Track up as your needs require.
Can these GPS devices measure your speed?
Yes. It doesn't matter whether you are walking, running or cycling, as long as the satellite signal is strong enough then the device will calculate your speed as you explore.
Can these devices be used in different languages?
Yes. Both have over 25 international languages pre-loaded on their systems.
Are these products waterproof?
Yes. Garmin provides a water rating on their website to gauge the water repellent ability of all of their products. Both of these devices are rated IPX7 meaning they are capable of withstanding "incidental exposure to water of up to 1 metre for up to 30 minutes".
Conclusion
Both of these Garmin GPS navigators are portable, robust and incredibly accurate. Designed to fit in your pocket and help you out in a sticky situation, their ability to show pre-loaded walking trails and interesting waypoints is a testament to quite how vital they can become to any outdoor adventure. Waterproof, equipped with excellent battery life and even able to measure the altitude of the user, the features that differentiate these two models are precise to say the least.
As with most devices of this nature, the best model is a matter of personal preference. It all depends on the nature of the adventure on which you are looking to use it and your own tastes when it comes to the type of technology that you typically use.
Do you prefer the use of a touchscreen or more manual controls? Are you looking to prioritize style or functionality? What is the nature of the activity on which you are looking to use the navigator?
Hopefully this article can shed some light on which features and ultimately which Garmin handheld GPS device would best suit you. Regardless of your choice, these navigators are an excellent piece of kit to have when you decide to venture off road in search of genuine adventure.