Comparison review of Garmin Foretrex 401 vs 601?

Intro
We venture into the great outdoors to get away from the stresses of the modern world. We want to refresh our mind, relax our body and get in touch with the simpler things in life. But what if technology could enhance this experience, instead of distracting from it?
When mountaineering or any other outdoor sport, the right technology can be one of our greatest companions. A GPS watch takes nothing away from the joy of nature, apart from the risk of getting lost. It can enhance and allow us to reflect on our journey and performance. Especially if an area is unfamiliar to you, this kind of device is perfect. Getting lost on the way back to your car or campsite can be exhausting and put a damper on an otherwise fun adventure.
I have found that when hiking, one of the greatest annoyances is the amount of convenience items and gadgets that are necessary to carry. Either I completely forget an essential item, or I must pause and search for whatever it is I need. Having a high-tech GPS system strapped to wrist takes some pressure off.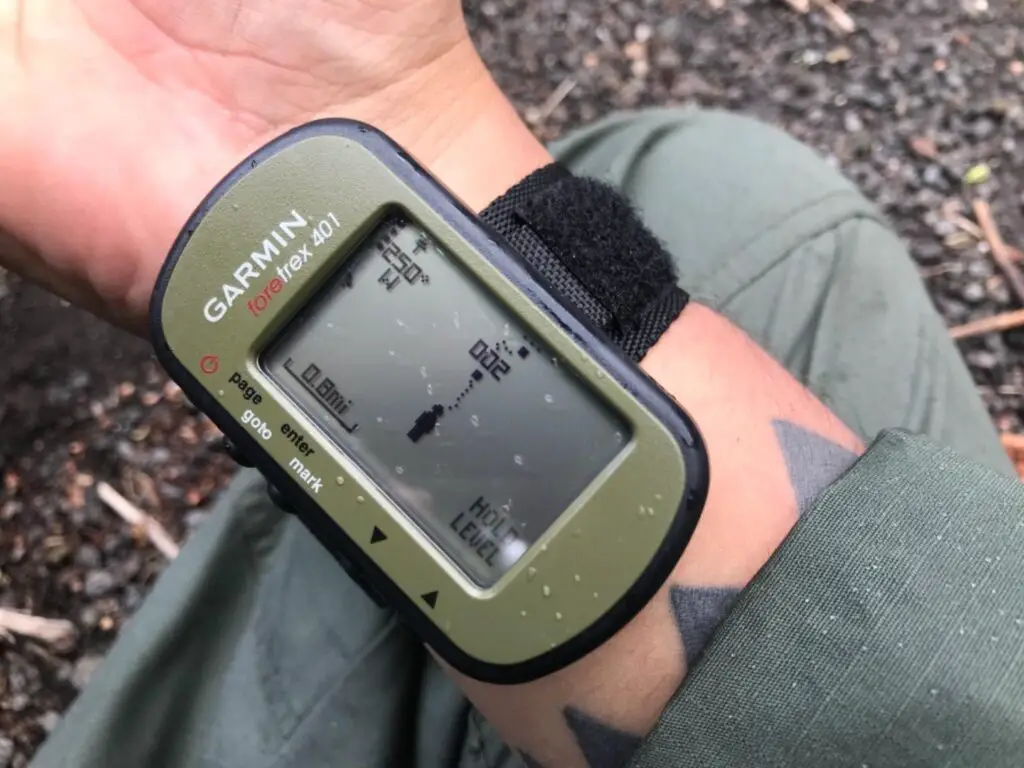 Later, when I arrive home, I can track my trek and my health in detail. A fitness regimen is vastly easier to follow with the help of technology to guide you along. I also find this process fun: designing and improving my hike brings out my competitive spirit. I can share my routes with my friends that also enjoy hiking and we can plan future trips together by combining our findings.
Buyers Guide:
There are a huge number of GPS watches now on the market, for all kinds of sports enthusiasts. Some have the essentials of a GPS watch, while others allow you to download a variety of apps and could be more suitably called a fully functional smart watch. With so many options on the market, it can be difficult to decide. Here we will guide you through what to look for and help you find the watch that best fits you.
Durability
Using any watch outdoors, there is the risk of damage and breakage. At best your watch might encounter some light rain and at worst, it might be bashed and broken. During a hiking, skiing or cycling trip these are not just likely but expected. For runs, relaxed walks or picnics a smart watch with music and messaging features is great, but for more vigorous exercise it may be too fragile.
You need a GPS watch with a secure strap that will not loosen and fall off with continued motion. Also, it is necessary for your watch to be shock and waterproof. This is especially important if you are trekking in extreme temperatures and jungle.
Accuracy
Most people have used a map or GPS at some point that seemed to take the long route or struggled to find a new location. When you are walking in an unfamiliar or unmarked area, the accuracy of your GPS is paramount. Even a small amount of inaccuracy can be stressful and frustrating.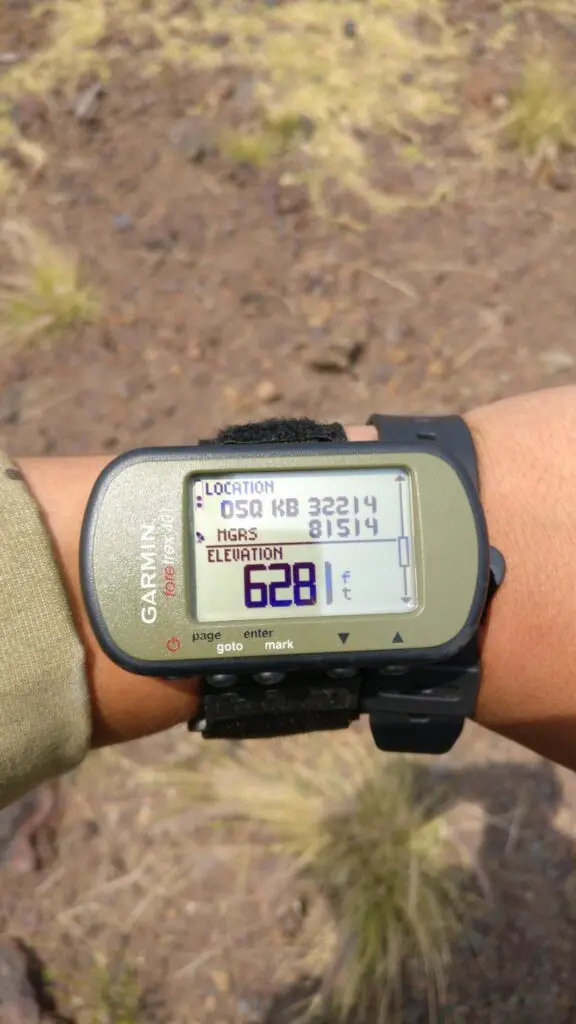 You may also want to find a GPS watch that works well across different countries if you are planning to travel. As well as GPS, which is developed in the US and is connected to 31 satellites across the world there is also GLONASS. GLONASS stands for Global Navigation Satellite System. First developed in Russia, GLONASS is connected to a network of 24 satellites. Galileo is known as the European Union's GPS. When a device combines all of these, it has greater accuracy.
Tracking and Recording
After your trip, a tracking feature is incredibly useful. Maybe you want to take the same trip again or look at ways in which you can alter it. Perhaps your ambition is to explore a wide area, taking one trip at a time to see it all. You also have the option to share your trip with friends and family, plus add photos and comments.
Garmin uses an application called BaseCamp which allows you to create a route which uses location markers to lead to your destination. You can also create a trip which is a planner including starting time and location of your trip and all the scheduling during. The track feature records points, times and locations of the journey you have taken. Then you can create a kind of scrapbook of your journey or an "adventure" with images, logs and videos.
Extra Features
Now, we will explore some extra features that are available on a GPS watch. Watches can have inbuilt extra features or connect to accessories which expand their purpose. Some watches you can connect to a mobile device in order to receive emails and texts. If you are out on a run but waiting for an important message, this feature is extremely useful. There is also a great safety feature on a watch with these capabilities: you can send an SOS.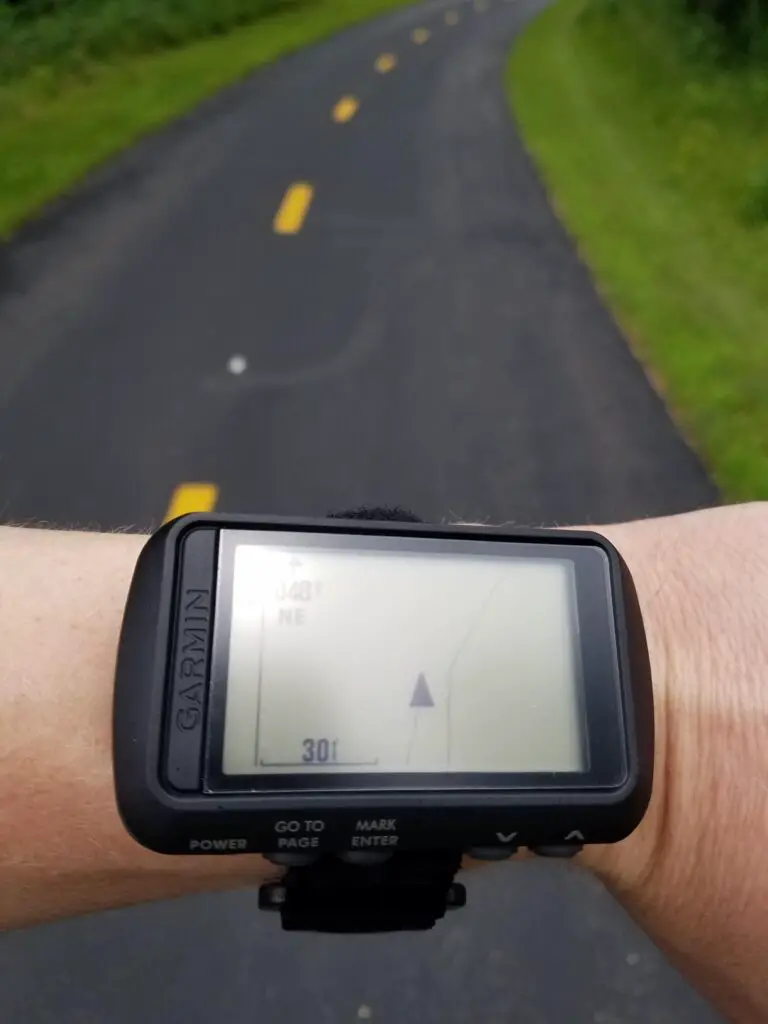 Some watches act as a personal trainer, tracking your heart rate and movement, so they can recommend changes to your routine. If music is a must for you when exercising, you can find a watch that syncs with your music applications. This allows you to leave the house without the frustration of carrying lots of different devices.
There is the option to buy a watch that truly has all the conveniences you need. You can find a smart watch that has GPS capability plus the ability to pay for goods and even unlock your door.
Design
If a stylish watch is important to you and you are not as worried about damage, you can find many well-designed and streamlined watches that will match well with your workout gear. If this is not an issue, you can look out a cheaper and more robust design.
List Introduction
We will explore two Garmin products here: Garmin Foretrex 401 and Garmin Foretrex 601. Garmin is a brand well-known for its high-quality GPS navigation technology. Garmin focuses on making essential, innovative and easy to use products. Some products aim to add extra entertainment to the outdoor experience but fall down in terms of durability. Both products here are military standard and so their goal is function and reliability.
The Foretrex 401 is a slim GPS navigation system perfect for many outdoor activities. It has a high sensitivity waterproof GPS receiver. This practical and light device can be connected to a computer with a USB or wirelessly connected to a device. Once connected to the internet you can view your workout on a map and share it on social media. You can share your route with a community of others using this device and find routes for your next hike. This device includes a barometric altimeter and a hunt/fish calendar. Its timer lets you record your speed and maybe try to beat your personal best.
This device keeps track of your path: showing up as a dotted line on screen. It also has a backtrack feature which allows you to retrace your steps. Its ability to save locations means you can get to know your surroundings better and never lose a good spot. Plus, Foretrex 401 offers 17 hours of battery life and replaceable AAA batteries so you can explore with comfort.
You can connect this device to other wireless accessories to expand its features. Or if you decide to use Foretrex 401 on a cycling trip, you can clip it on to your bike for easy viewing.
The Foretrex 401 has a 1.6-inch black and white LCD display with a resolution of 100 x 64 pixels. It has the capacity to save 10 tracks. Included in the box is the product, wrist expansion strap, USB cable and a manual.
Key specs: This product includes GPS support, clock features, sensor compatibility, jumpmaster, and point-to-point navigation.
Pros and cons:
✅ Pros:
Trustworthy and reliable GPS
Useful waypoints feature
Intuitive usability
Weather resistant
➖ Cons:
Lower battery life
Although this is an older model, its price is still not cheap
💡 This product is straightforward and reliable: best for short hiking and running trips. It has all the features you might need but using its more advanced features might run your battery down. If the main features of a GPS watch product are what you are after, the Foretrex 401 is a great addition to your kit.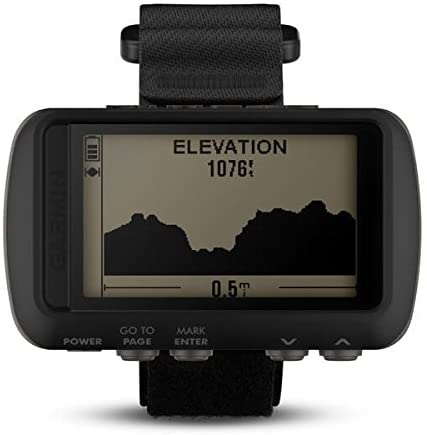 The Garmin Foretrex 601 is a powerful device that uses GPS, GLONASS and Galileo satellite system. This means this watch has greater accuracy and can sustain itself even in more remote or difficult conditions. There is no fear that your GPS will fail on you with around 48 hours battery life in Navigation mode, up to 1 week in UltraTrac mode and up to 1 month in watch mode. This product also uses AAA batteries but with such a long battery life, it is unlikely you will need to replace them for a short trip.
Similar to the 401 you can track your journey, your fitness and connect your device information to an online community. On top of this, you can get emails, texts and alerts to your watch by connecting it to your mobile. You can even let others follow along with your journey online.
Durable is an understatement for this watch. Built to military standards it is waterproof and shockproof, compatible with night vision goggles and with Jumpmaster mode. You may not need every single feature of this device, but it is reassuring to know you have a piece of true survivalist kit.
Finally, let us dive into some finer details of this product. It has the capacity for 500 waypoints/ favourite locations and 20 routes. It has a small but readable display size of 2.0 inches diagonal. The display type is high resolution 4-colour grey and 200 x 128 pixels. It has wireless connectivity using BLUETOOTH® or ANT+®.
In the box you will find the product, a hook and loop wrist strap, a strap extender, a USB cable and documentation. You can add extra features to this product by buying accessories along with it, including sensors, bands and heart-rate monitors.
Key specs: This device has GPS, Glonass, Galileo, Barometric Altimeter and GPS compass. It also includes point-to-point navigation and a hunt/fish calendar.
Pros and cons:
✅ Pros:
Intuitive and customisable
Long battery life
Military grade features
Ability to connect to mobile phone
➖ Cons:
Appearance of text and mapping is basic
User manual is not extensive
💡 The layout of text and mapping on this device is similar to older Garmin products like the 401. The battery life and accuracy provide a lot of freedom to roam. The added ability to connect to a smart phone is another great feature. Overall, a very functional product for new and experienced outdoor enthusiasts alike.
Conclusion
You cannot go wrong with either of these products. In summary, we will outline the main differences. The Foretrex 601 price is higher than the 401. For this you get some added smart features and a longer battery life. The Foretrex 601 is eight years newer than the 401. Their size and weight are similar. Your decision will come down to what you are willing to spend and what kind of trips you usually take. Both watches will enhance your hike and are packed with useful features.
FAQs
What batteries does the Garmin Foretrex take?
Both devices take AAA batteries.
What is the water-resistant rating?
Both the Foretrex 401 and 601 have a rating of IPX7 which "Withstands incidental exposure to water of up to 1 meter for up to 30 minutes". This means the watches can withstand "splashes, rain or snow, showering".
When was Garmin Foretrex product released?
The 601 was released in 2017 and the 401 in 2009.
Sources: