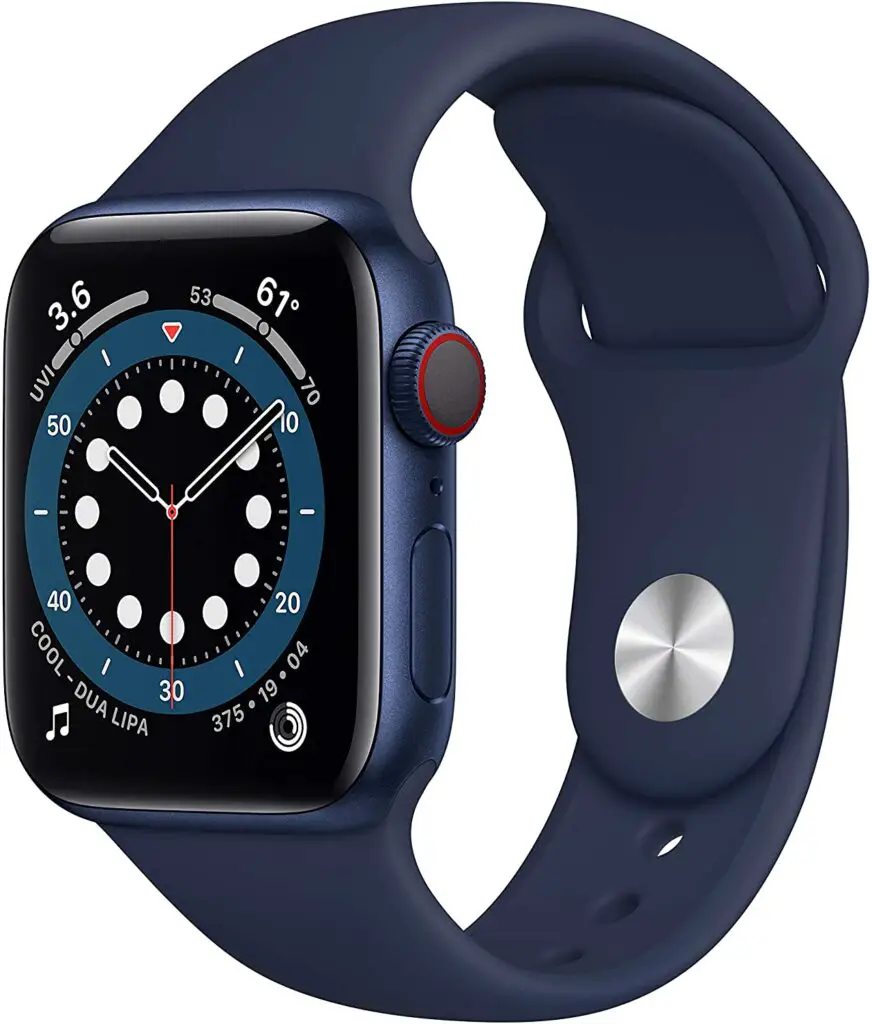 Unless you've been living under a pretty large rock, you'll likely already know that the Apple Watch 6 is the latest in a long line of wearable tech that's got the world talking. Apple has created a lightweight, unique piece of smart equipment that comes in all different kinds of styles, reflecting a different type of personality and look.
Apple tech tends to do really well with people who are looking for streamlined, user-friendly devices, at the Watch 6 offers GPS and fitness tracking that really stands above the pack. Of course, it's the latest in a long line of wearables from the company, with the Series 3 already notable for being one of the best of the best.
So, I thought I'd take a bit of a closer look at why the Series 6 might just be your new GPS or smartwatch of choice.
More About The New Apple Watch Series 6
The Apple Watch Series 6 goes far beyond what any smartwatch does today. You can, of course, use it to tell the time and track your steps, but there is so much more. 
Tracking your steps is just the start of it, as the Apple Watch Series 6 will monitor your heart rate throughout the day, even at night, and notify you if your heart rate has gone up, lowered, or is showing irregular patterns.
Should it inform you that you are at a 'concerning' level, you can directly call the emergency services to come to your aid through your watch. As is the case with iPhones, you can either use Siri to contact them or go directly to the emergency call section without having to worry about a password or face recognition. 
So, yes – pretty fancy. However, that's only the start. Let's dig into some specs and see how the watch works out on multiple other levels.
Specifications and Essential Facts
Manufacturer: Apple
Weight: 41.3g
Dimensions: 1.57 inches x 1.57 inches x 0.42 inches
Added Features: Full GPS, heart rate monitor, blood oxygen monitor, 18 hours' battery life, always-on retina, wrist band interchangeability, cellular connectivity built-in
What are the Best Features / Main Selling Points of the New Apple Watch Series 6?
The Apple Watch Series 6 was developed with the idea that bettering and maintaining your health should be your daily priority. That's not just the marketing talking, that's plain to see from the get-go.  
You can follow your exercise process throughout the day with the Always-On Retina display – and you will be able to measure your blood oxygen level, take an electrocardiogram, and monitor your sleep, all with this one simple tool.
You will, of course, also be able to track everything sport and exercise, from running and swimming to yoga. As you work out, you will still be accessible to those who need you, as your Apple Watch Series 6 will receive all of your text messages and phone calls. But, of course, if you are mid-workout, you can always decline!
Speaking of phone service, should you find yourself in an emergency, you can call the emergency services directly through your Apple Watch Series 6.
The Apple Watch 6 is also one of the most customizable GPS smartwatches around. There are many, many different looks and styles you can hook in and attach whenever you like.
What are the Benefits of Using the New Apple Watch Series 6?
The Apple Watch Series 6 is a go-to item for health-conscious people. Tracking your body's levels and exercise throughout the day makes it easier for you to maintain and better your health. It is an increasingly popular tool among professional athletes and trainers, as well as people who do not particularly enjoy working out but do want to keep an eye on their health.
You do not have to be a dedicated athlete to reap the benefits of the Apple Watch Series 6. Even if your goal is just to keep an eye on your heart and make sure that you are moving enough to keep healthy, this watch will be perfect for you.
In fact, the watch will even send you notifications if your heart rate is low, high, or irregular in any way. 
It's also incredibly useful for those who do not like having their phones in their hands at all times. You can safely keep it in your purse or on the table in your home as you move about, knowing that you will receive every text, call, and reminder. It also looks great, let's not forget – and it's incredibly comfy to wear all the same.
Does the New Apple Watch Series 6 Have Any Drawbacks?
As is the case with everything Apple, you will get a quality product but at a steep price. The Watch 6 starts at hundreds of dollars – you're going to need to really want it.
Secondly, this product will only work if you have an iPhone. So, if you were planning on connecting your Apple Watch to a device that isn't an iPhone 8 or later, then you're going to have some trouble. Some people might even consider buying an Apple Watch instead of an iPhone, but sadly, you need one to have the other. This is where Samsung has the edge – their Galaxy GPS watch works with Android and iOS.
Now, as smartwatches go, the Apple Watch Series 6 does an excellent job at lasting for between 17 to 18 hours from a full charge. However, if you were planning on monitoring your workout and daily activity during the day, then your sleep and heart rate at night, that won't be possible.
Not, at least, without a decent amount of charging time between the two. This usually means that you have to pick which is the most important for you to monitor on that specific day, then plan your watch-wearing time around it.
Conclusion – Should I Buy The New Apple Watch Series 6?
As you can see, there are few drawbacks to owning the Apple Watch Series 6, especially compared to the long list of benefits. 
Monitoring one's health has become increasingly popular over the years, with people caring more and more about having a balanced diet and good exercise. The Apple Watch Series 6 will be your favorite workout, meal-prep, health monitoring tool to date. Due to its small size, you can easily forget its presence until it gently notifies you of a message from a friend or an update on your daily activity. 
Once you have an Apple Watch Series 6, it will be hard to imagine life without it again. You will find yourself turning towards your wrist multiple times throughout the day, for the time, messages, reminders, light with the torch feature), your GPS map (sent from your iPhone), Siri's guidance, controlling smart appliances in your home, ApplePay, and of course to find out how your workout and daily physical activity is going.
Apple products aren't everyone's cup of tea, but it is genuinely hard to find reasons why the Series 6 isn't one of the best GPS watches on the web right now. It's a marked step up from the still-popular Series 3 (whatever happened to 4 and 5, anyway?).