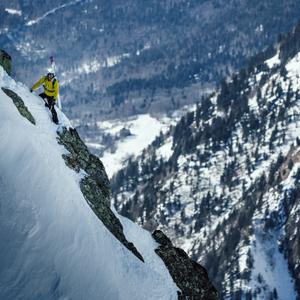 It is incredible what sort of technology can't fit in the palm of your hand in this day and age. From GPS trackers that can locate your position anywhere on the planet to action cameras that can take high resolution images both above and below water. Given how minuscule in scale this technology can be, designers have managed to create wrist watches with the most incredible functionality and hi-tech features that make these gadgets seems almost futuristic.
With GPS tracking, waterproof structures, ultra-long battery life and even the ability to withstand the most extreme temperatures on earth, modern military watches make the wearer feel as though they own a gadget worthy of an appearance in a James Bond movie.
Beyond the fact that these military grade devices are generally cool to own, they can become a genuine lifesaver in tricky situations. Whether you are simply looking to hike in your local forest or venture into the driest deserts or sub-zero arctic conditions, these watches are sure to stand the test.
Boasting military grade certifications and designed to face the toughest of conditions, these watches make a sound investment for active and adventurous types. However, despite their incredibly hi-tech capabilities and sleek designs, top-grade military watches are available to buy for much cheaper than most would think.
What to look for in a Military Watch
It is difficult to stipulate exactly what you should be looking for in a military watch. Not just because everybody will have different preferences, but also because of the staggering number of incredible features that these watches possess.
It could be something as simple as an illuminated watch face that draws in a buyer. Alternatively, you may be seeking something as specific as a watch that can withstand water depths of up to 30m. Both of these requirements, and countless others, are catered for by the shortlist of military watches below.
If we were to analyse every notable feature that these watches have, we would require an entire website rather than just an article! However, if they have to be whittled down the most noteworthy elements of a military watch can probably be encompassed by the four categories below.
Durability – Perhaps the most impressive characteristic of a typical military watch, regardless of price, it its ability to withstand the most extreme conditions.
Designed and constructed to withstand blistering heat and severe cold, to be wearable at incredible water depths and even have mechanisms in place to withstand humidity and salt spray, these watches are astounding. Add to that their capability to endure blows from whatever may come your way when biking, climbing, diving or simply exploring, yet showing minimal signs of wear and tear.
Design – As with any watch – whether military or not – the design preference is entirely down to the opinion and taste of the buyer. This takes into account the style of the band, whether or not the face is digital, the style and functionality of the buttons, extra display features – such as date, temperature, step count or elevation – and this is just touching the surface.
Battery life – A key feature of any military grade watch. While these watches are considered a flashy gadget by many, they are in fact designed to keep you safe in the most drastic circumstances.
If you are heading out into the great outdoors with no real time limit on your adventure then a long battery life becomes essential. All of the models are designed with long battery life in consideration and some even recharge using solar energy, meaning no need to ever charge of change the batteries.
Extra features – This is where the watches range from a time keeping device that gets the basics absolutely perfect to a multi functional piece of technology that sits comfortably on your wrist.
Whether it be high-precision satellite positioning, different modes dependent on where the watch is being used or built in altimeters or barometers to measure altitude and air pressure respectively, the range of technical capabilities of these military watches is immense.
The Best Military Watches Available for under $200
Specifically designed to help guide the wearer on their journey and even keep them safe when there is nowhere else to turn, these military watches quickly become an essential piece of kit for any keen adventurer. Built to support the wearer as they come face to face with even the toughest conditions known to man, these watches are as staggeringly robust as they are technologically advanced.
Lower prices are often an indicator of a product that wont match up to the expectations applied to it, however these military watches are all impeccable performers despite being under $200. Going far beyond the regular conventions of what is expected of a watch in terms of functionality and durability, these watches set the bar high despite their very reasonable price point. Buyers can rest assured that these models will not disappoint.
Here is my list of the best military watches available to buy for under $200.
Innovators in the creation of smart gadgets, Amazfit is a brand that breathes premium quality and next-gen features. Creating everything from earbuds to smart watches, they are constantly pushing the boundaries of what can be achieved by such a minute device. This military watch is no different.
Boasting an impressive 12 Military grade certifications, a guarantee of durability through the design and materials used, to call this watch sturdy would be a grand understatement. Metal buttons and a sweat absorbent silicone strap combine strength with comfort. Add to this a number of ingenious features including an optical sensor, weather forecast predictor and 14 exercise modes to match your specific needs, and it becomes clear why the Amazfit T-Rex Smartwatch is considered such a great watch.
Pros and Cons:
✅ Pros:
Waterproof to a depth of 50 meters.
Incredible 20 day battery life.
In-built weather forecast system.
➖ Cons:
Key Specs:
Weight – 2.05 ounces
💡 Not only is this watch simultaneously incredibly tough and extremely advanced, but it is also available in a range of different colours, meaning that you can choose the one that best suits you. The watch can withstand extreme heat and cold as well as the most adverse of weather conditions. It is the perfect choice for more active outdoor enthusiasts.
With access to multiple satellite navigation systems, a built-in 3 axis compass and barometric altimeter, explorers wont mind getting lost whilst wearing the Garmin Instinct Military Watch. The incredible navigational potential of this watch combined with its sleek but simplistic design make it one of the better handheld GPS devices available for under $200, let alone military watches.
Garmin are a company that strives to construct some of the hardiest products on the market, as suggested by their slogan – "Built to last". Their product range stretches across the automotive, sport and aviation industries, such is their incredible array of expertise.
Pros and Cons:
✅ Pros:
Can connect to your smartphone, keeping you up to date with notifications.
Trackback feature allows you to navigate the same route back to your start point.
Can monitor heart rate, activity levels and stress.
➖ Cons:
Can only connect with compatible smartphones.
Key Specs:
Weight – 1.76 ounces
💡 This military watch is a fantastic all-round option, but its real strengths lie in its navigational capabilities. GPS location, route tracking and altitude measurement are just a few of the numerous features that make the Garmin Instinct Military Watch stand out as a military watch. Its strong construction and fantastic location technology makes it a great watch for explorers and exercise fanatics alike.
A brand whose products ooze with class, SUUNTO has been creating top of the range exploration gear since 1936. Everything from yoga to deep sea diving is taken into consideration by their team of designers when creating products like the SUUNTO Core All Black Military Men's Outdoor Sports Watch.
This watch is as forward thinking as its futuristic design suggests. Modern with a classic touch, like many watches on this list its inbuilt compass, altimeter and barometer, make sure that you are aware of your surroundings at all times. However, the SUUNTO Core manages to take things to the next level with a weather trend graph and storm alarm that alerts you when there is a drastic drop in air pressure.
Pros and Cons:
✅ Pros:
Weather tracker and storm alarm give the wearer a greater insight into their surrounding conditions.
Accurately measures depth to 30 ft.
Sleek design seamlessly combines modern and classic styles.
➖ Cons:
Incapable of connecting to smartphones.
Key Specs:
Weight – 1.4 ounces
💡 This SUUNTO military watch is a brilliant indicator of your surrounding environment thanks to its navigation and weather measurement properties. In this respect it goes far beyond the typical capabilities of a basic computer watch or GPS device. This is a fantastic choice for those looking to spend extended periods of time outdoors, given its ability to forewarn the wearer of the conditions that lay ahead.
Casio is a company that knows watches. A true household name when it comes to time pieces, they have developed from the creators of basic digital watches to offer a wide spectrum of wristwatches to suit the needs of numerous sections of society.
The Casio Men's GA100 XL Ana-Digi G-Shock Watch has the look of a classic digital watch but bears the classic 12-hour face of a more old-fashioned model. Whilst it doesn't have all the flashy gizmos that other models on this list do, this watch is a nod to earlier models of military watches. By mastering the basics with its sturdy yet lightweight build, comfortable wrist strap and LED display, this military watch can be considered a brilliant cheaper option.
Pros and Cons:
✅ Pros:
Executes the basic components to perfection.
Very affordable given its functionality.
Extremely light despite its large face.
➖ Cons:
Doesn't have some of the flashy additional features of others on this list.
Key Specs:
Weight – 1.4 ounces
💡 If you are looking to buy the most fundamentally solid military watch on the market without going too over the top with GPS, compasses and weather predictors then this will suit you to perfection. A brilliant option for someone looking to buy a watch to take on their adventures without breaking the bank.
The thing that really makes Citizen Men's 'Military' Casual Watch stand out other than its classic analogue style watch face is the mesmerizing Eco-Drive technology which allows the watch to recharge itself using natural sunlight. The face displays time and day of the week and the soft nylon band ensures brilliant comfort for the wearer. The watch is also water resistant to a depth of 100m, making it usable when swimming or snorkeling.
Citizen is a company that has pioneered the watchmaking world for over 100 years. A brilliant indicator of this is the aforementioned Eco-Drive technology, introduced 40 years ago, which ensures that their products are both Eco-friendly and easy to maintain. They are true innovators of their craft.
✅ Pros:
Eco-Drive technology means both that batteries will not run out.
Classic, rugged look and soft wrist strap make this watch stand out from the rest.
Glow in the dark watch face.
➖ Cons:
Doesn't have the same flashy gadgets as other options on this list.
Key Specs:
Weight – 10.22 ounces
💡 A classy looking option that will suit those with a more classical taste, yet the light-charged battery adds an edge of innovation to this retro military watch. Despite its simplistic functionality, its next-level ruggedness is proven by the water-resistant properties and the soft yet strong nylon band.
Conclusion
Despite the fact that everyone has an image in their mind when they hear the term "military watch" the variety between one model and another can be substantial. There are those that have the appearance of a classic watch with an added element of robustness and technological flare to those that push the boundaries of what a wristwatch can feasibly achieve.
Whether you're looking for a classy timekeeping piece that can match your adrenaline-fuelled lifestyle or in search of a hi-tech gadget that is sure to wow any who lay eyes on it, this list will have what you're after. It is also proof of the fact that you don't have to break the bank to get your hands on a watch that will not only take as many hits as you do but also go beyond what you thought possible from a wristwatch.